If you are receiving this message when opening Arena, below is some information on why and how to turn it off.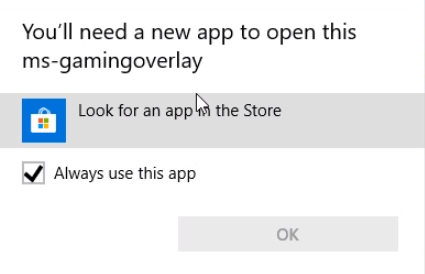 This message is the result of a recent update from Microsoft that has auto enabled this feature for gaming and because Arena uses some of the tools that some games use, this message is coming up when it is technically not applicable to Arena.
To resolve this issue you will need to turn off the feature:
Go to Windows Settings -> Gaming -> Xbox Game Bar and turn off the Xbox Game bar.